Last updated on June 2nd, 2023 at 07:18 am
Have you read "Vibrations of Life," my previous post? In it, I discuss my failure in the engineering course Vibrations and how I overcame my fear to succeed again.
In today's post, titled "Bury Me Alive – Dying Out Loud," I discuss my thoughts on life and death, as well as my final goodbyes. 
None of my pending blogposts give me the jitters like this one since it is a race against time. If I don't publish my post right away, the unpredictability of life will humiliate it. I'll be buried dead, but not alive. Bury me alive while I'm still alive. I have the honour of attending my own burial. Most remarkably, I have the honour of organizing my own funeral. Bury me alive as I die out loud. The party of life continues without me, and it will continue without you; therefore, live life, for the party continues.
Could you please tell me how I died? Death, no matter how much consolation we continue to offer, cannot be friendly. Tragedy is the essence of death. Was it a tragic death? Stupid question, but hey, I'd rather die ironically than tragically. By ironic, I mean dying doing things I enjoyed, such as exploring my orgasms, philosophizing with friends, and eating exquisite meals. It wouldn't be as terrible if I died while having orgasms, eating my favorite foods, or touring in a distant country. At the very least, I would have died doing what I like. But it would be awful for you since my absence means we won't be able to make new memories together.
I agree with Confucius when he says, "We only have two lives. The second begins when we realize we only have one." This realization is what makes life worth living. For those who are still alive, death is the end of life, the cessation of fresh memories, and a sudden appreciation for the old. Death, like birth, is the last memory of the dead. So wipe your tears, for I died every day. Every day, I created my last memories. "Peter is so unpredictable," my boss used to say. How else could I be? Robotic? Cowering in the path that others would have me take? No, life is too short to be anything other than yourself. I am in charge of charting my own course. It is death's gift, not life's. The gift of death is the incentive for living. Yet I witnessed men being concerned about their lives because they were afraid of death. Death is a glorious thing. I'm delighted I'll die eventually since it's the ultimate prize for living. 
Death is the final arbiter of whether life is worth living. Life has no purpose! Life is meaningless! We imbue life with purpose! Life does not offer purpose. What was my life's purpose? Eat, drink, and be merry. That's what I attempted to do. I am an absurd man! What do I think about life? Life is shorter than our memories. I, like all others who died before me, will be forgotten shortly. What will people remember me for? Perhaps it's my large ears! And the baby face. Life is full of surprises. Life is a lost battle. You live just to die. And yet, life is lovely! Such a paradox! We are the lucky ones to have been born. We are also the lucky ones to die. Some will never be born, let alone die. 
I'm not sure if we'll ever meet again or if I'll return someday, as those who believe in life after death preach. Life after death is what it is. Isn't it meant for the dead? The dead, not the living, are the only ones who can have life after death. I lived life before death. That was all I had—life before death. People who live in anticipation of life after death may not live before death. If there is life after death, the dead can tell us about it. Or are they no longer alive? Thus, in order to know if there is life after death, we must also die. Besides, while we are still living, can we confirm? Is it possible to experience life after death while still alive?
And if life after death is as wonderful and delightful as the religious portray it, why don't they hurry to die? At the very least, life after death is preferable to life before death. Yet I've never seen most believers love death. In fact, they actively prayed against it. Joe Loius, an American professional boxer who competed from 1934 to 1951, once said, "Everybody wants to go to heaven, but nobody wants to die." Perhaps the scam is soon to be exposed. Time passes quickly, and the destination is death. I'm not concerned about the destination or what awaits me there. My journey and its discoveries are invaluable to me.
Hopefully, I died an atheist, with no concern for gods or their devisings. If the religious, particularly fundamentalist Christians, are correct, I am currently burning in hell. Precisely like some Christian friends would hope. When I was still living, they informed me that if they were God, they would make me experience some sort of evil so that I would turn to God and repent. Don't be shocked if these same people say I repented on my deathbed. Ask them for video evidence. You need more miracles on camera! 
While I was alive, I was many things. Being a chameleon was fun for me. My experiences, ideas, and personality were constantly changing. I was born into and reared in a Christian home. I never took religion seriously until I reached high school and convinced myself to give it a try. I recall being captivated by the word "faith." The religious community seemed to value that word above all others. And the word's seeming transcendence seduced me into having one. As a result, I became born again. Oh, oh, boy!!! My religious experience was fantastic! The warm, cuddly feelings of peace and never-ending love were an exciting experience.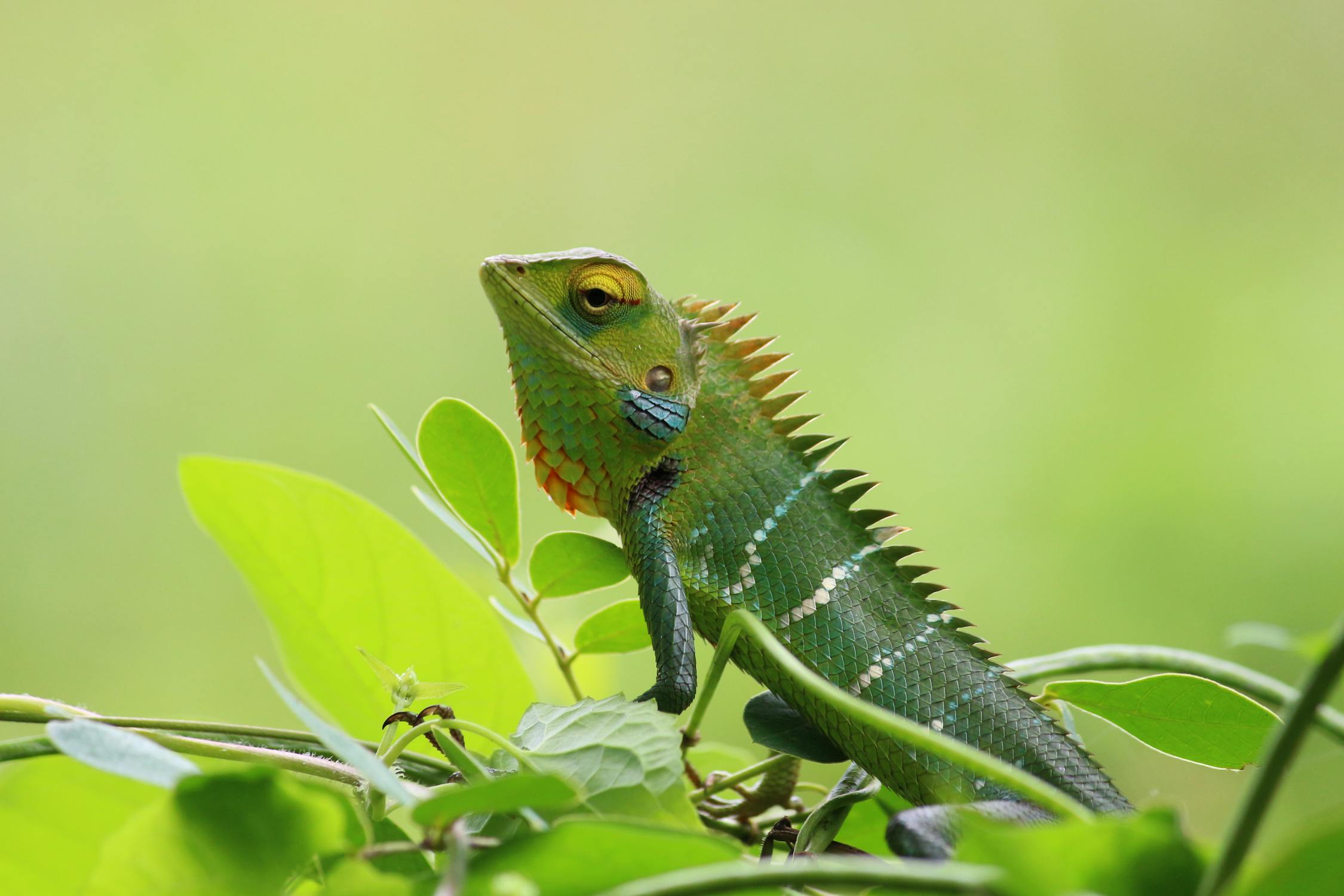 Up until the moment I discovered the scam I had fallen for. Like with many scams, after you've invested substantially in it, you attempt with every ounce of energy you have to persuade yourself that it wasn't a scam. But, you finally exhaust your resources and are left to recuperate from your disappointment. I had to die again because I was born again. So, I died again, with my second life ahead of me. My decision to abandon religion was a watershed moment in my life. It forced me to ask difficult questions and think for myself.
I no longered consider myself to be homophobic. I preferred to ponder rather than react. I considered my behaviour in relation to others. I was more patient and tolerant. It is said that good people do good and bad people do bad, but for a good person to do bad, it takes religion. Given my views on religion in particular, it appears that many people think I have a closed mind. Indeed, they are correct; I am impervious to any opportunity for idiocy and illogical reasoning. And if that kind of close-mindedness is rude, then I am very uncouth! For a better understanding, read parts 1 and 2 of My last days in the church. 
But consider this: Isn't it interesting how I used to be a believer and then realized I was incorrect about my beliefs and decided to abandon them? At the very least, that was an open-minded approach. I contemplated the possibility that my faith was incorrect. People who accuse me of being closed-minded swear they will never change their minds; they are certain they can't be wrong.
But, hey, if I meet God after death, I'll definitely come back to tell you about it if she lets me.Who knows? Perhaps God is a woman after all. Those who have taken the lead in death, I suppose, would desire the same. By now, Philip would have informed me. I recall hoping that I had died instead of Philip. Philip wrote this poem almost ten years ago, and I still agree with his first four lines. 
Others have no hope beyond today
No hope beyond this world
And it is no wonder they need to do
And have their best here on earth
I have a hope beyond today
A home beyond the stars
A life in the great beyond
I'm dead today, Philip Yaw Otoo; I guess I'll find out whether there's life in the great beyond. But on earth, I do agree with you that they need to have hope and have their best here on earth. Rather than wishing for a better life after death, wish for a better life before death! That is the end of the story. 'Oh, such a young man—he didn't have to die now,' some remarked. 'When should I have died?' I ask them, smiling. Live life while the party goes on.
There were some wild love moments.
My best friend Dzifa and I had a connection that I always referred to as the beginning of my ability to love! Love is breathtaking. Loving does not have to be difficult or stressful. It is the absence of it that does. It also hurts to pretend that it isn't wonderful. Instead of appreciating the present and the things that work, we focus on what would not work.
It was with Dzifa that I first discovered love. That seemed more like the early stages of my emotional health. I learned to be unselfish, sensitive, and kind. Yet, sadly, I lost that friendship. I couldn't believe it. Isn't love meant to stay forever and never fail? We prefer the path of least resistance; therefore, if something hinders your progress, you must avoid it. But can love last forever? I believe it does. We just avoid holding on when the other has let go. Love is breathtaking, and I choose to hang on rather than let go. Don't let love go if you discover it. Dzifa, I have you tattooed on my heart.
My dearest friend, Hamdi, and I have a wonderful friendship. As soon as I began to learn about my second life, I naturally adored her for loving me. She taught me that it is alright to be unique. When I think of death, I hope I die before my best friend. I'm a cry-baby, so if my closest friend dies first, I'll cry a lot. It's preferable if I go first. I'm confident you'll be fine. You know I adore you like Papa's pizza, Hamdi. Don't cry for me too much. Hey, hey, retain my share of all the companies we started together. Please give Anita some consolation on my behalf. Doboro girls like crying too much.
Thank you, Sandra Quansah, for encouraging me not to underestimate my abilities. Thank you for having faith in my abilities. To the moon and back, I adore you.
First Lady, you are the aunt I never had.  
Laconzy!!! My man!!! You wished you were my age so you could have experienced life to the fullest. You recommended I enjoy my life while I was still young. You were correct! I have no regrets.
Aunt Ama, thank you for always being there for us. I wish you happiness and tranquillity.
Nahgleidys, te amo con locura. De verdad, eres el más amable del mundo. De todo corazón te deseo lo mejor en esta vida. ¡Disfruta la vida! La vida es demasiado corta. Nuevamente, con toda mi alma, te deseo paz, amor, riqueza y buena salud. Has sido muy amable conmigo.
Controversial or Analytical?
There were undoubtedly people who were intimidated by my uninhibited assertion of rationality and critical thinking. 'Peter—he'll convince you if you listen to him,' they'd say. You'll never win an argument with him.' One of my pet peeves is when people tend to believe I argue to confront when, in reality, I argue to learn. Arguments are avoided because they have a bad connotation. What an idiot you must be to not understand that an unspoken idea has a fivefold higher propensity to be stupid than one that is expressed! At the very least, a wise man would point out the folly in my uttered thought. Nevertheless, if you remain silent, you miss out on opportunities to improve and rectify mistakes. But who am I to advise others to follow the road of critical thinking?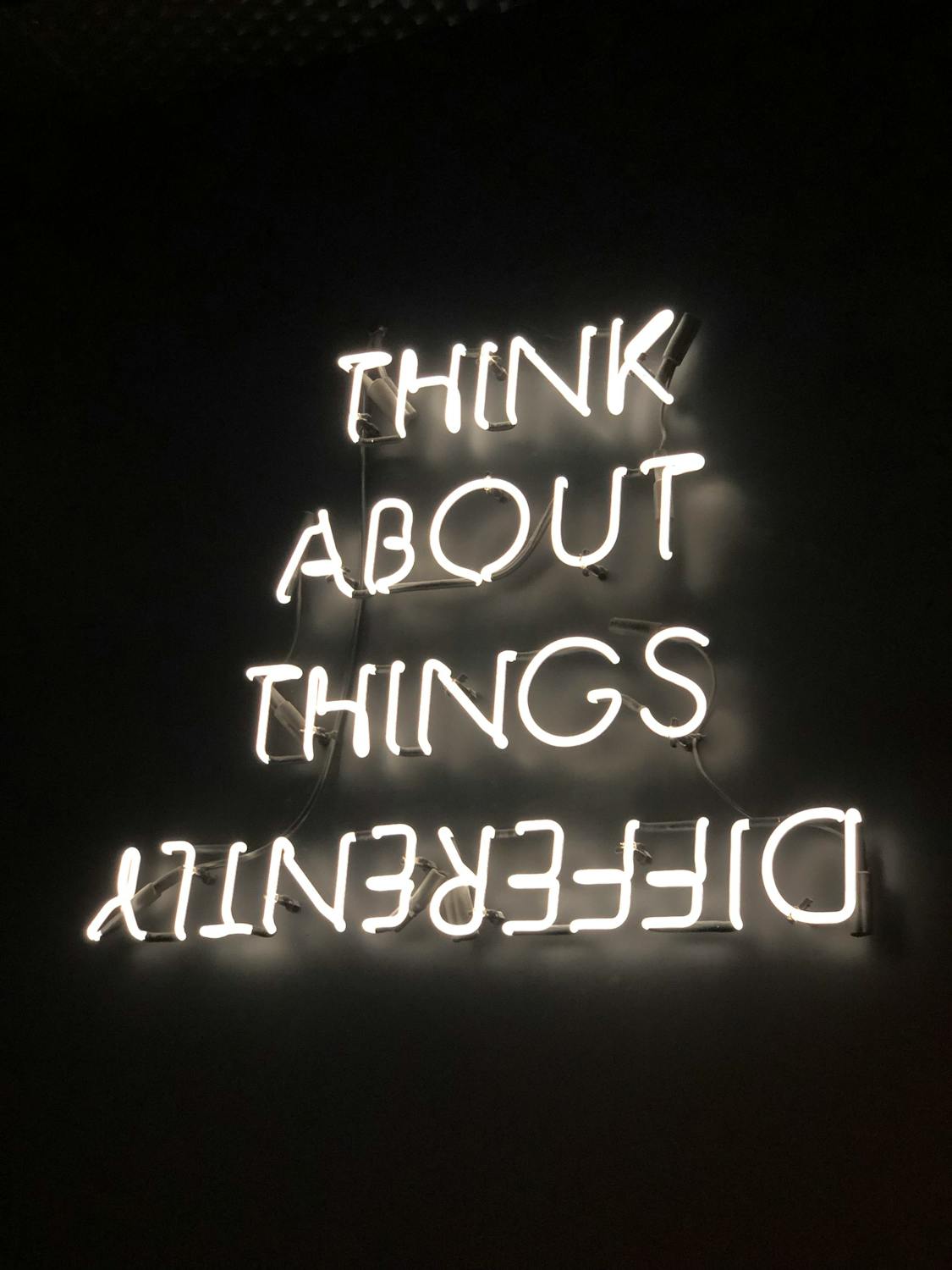 Others praised my ability to communicate clearly. Several even confessed they hoped they could express themselves in the same way as me. I got what they were saying, but I don't think they intended it that way. In the same way as those who would declare, "Peter, I want to be like you when I grow up." I believe what they were trying to say to me was, "I wish I had the confidence to express myself and be myself." Who can express themselves better than themselves? And if you want to be like me when you grow up, how do we discover your uniqueness? Life is yours to discover. It's wonderful that you want to express yourself satisfactorily or that you want to be like me or someone else. Life is too short to not be yourself.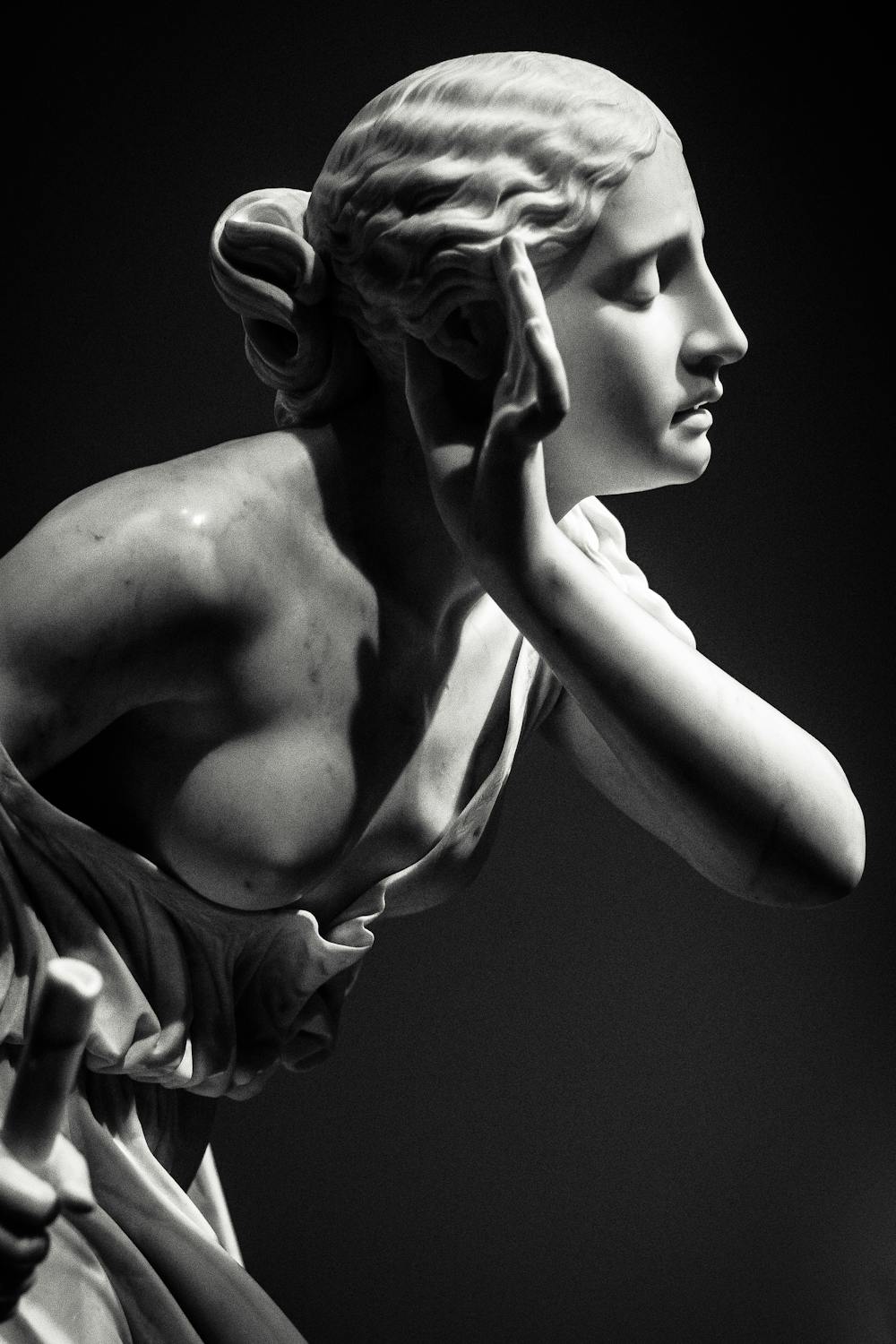 In primary school, I was known as Mr. Stiff. Ms. Herty, my favourite class two teacher, was the first to notice my social anxiety. I probably hadn't realized how rigid I was while interacting with others. To my impressionable mind, there had to be a standard acceptable manner for me to engage with other pupils of varied personalities. I was sorry to say that I was clueless about how to behave. I was too conscious of how poorly I might be interacting. Ms. Herty told me later, when I was grown, that when it was break time, I would get out of my seat and stride right out of the classroom to the canteen. I didn't want to collide with anyone. If I did, that meant I had to interact with them satisfactorily. Yet, there was no direction on how to do so.
New things always pique my interest. In this universe, there is some thrill and excitement in learning something new. When I learn more, I want to learn even more. Then I start to show myself that I am capable of learning more. It was fun for me to challenge myself. And as a result, I spent much of my time alone. Not because I didn't like other people's company. I'd rather finish a task myself than have someone else do a sloppy job.  
Wasting time is one of my pet peeves. It makes sense why my department head once stated, "Everyone has 24 hours in a day, except Peter. He has more time than just 24 hours." My supervisor probably intended to say, "Peter achieves a lot in 24 hours." Yep! Sir, you are correct! My day is divided into 48 hours. Live life, for the party goes on!
I had an unsettling personality quirk where I detested entitlement. I alone am accountable for my failure. I can't hold my parents responsible for the course of my life. Or another individual for unfinished work. I'm kept constrained and unproductive by entitlement. Indeed, I would outwork myself for the essentials. It is my best option. When to be entitled was perhaps the most important of my thoughts. I hoard good for myself because I struggle to give to others while also trying to get good from others. When there is a lack of good, I simply fill the shortage with the good I have stored.
Doing Good vs Feeling Good
When flight attendants said, "In case of emergency, help yourself first before you try aiding another passenger," I felt as though this was in some ways clarified. Am I entitled because I did good? No, I could have decided not to, but I did. And, in all honesty, did I do it for the other person? Or was it for my own selfish objective of feeling good? Doing good feels nice. Yet every once in a while, doing good feels horrible. Like, love, I assume. 
Regret not! Pick yourself up!
I have few regrets in my second life. Life has taught me not to look back with regret! Regrets are born when an objective fails, and yet life blessed me with none. I picked my own goals. And when one of them failed, I simply dropped it from my plans. Because I can talk myself into anything, I can also talk myself out of it. Life has no purpose, but on the other hand, it has a way of educating you. Some who knew my aerospace engineering background would ask me, 'What are you doing here?' when I was working at Ghana Link Network Services. And I wondered, "Am I supposed to be somewhere else?" Perhaps at NASA or in the airline industry? No, I hadn't given up on my ambitions. I'd given up on life—not the biological termination, but the prospect of purpose or destiny! As a result, I was living my future every day. Now is the purpose.
Another life lesson. Learn to keep your mouth shut, especially when your opinions are not sought. Just shut up! This applies to every situation in which you want to be virtuous! Be not deceived! I prefer silence. Several times, to be honest, I wished I had remained silent! It's not always a good thing to be good. Some would embrace silence instead of honesty. Let them figure out the truth for themselves. An intriguing human nature conundrum: we affirm that upholding honesty is a virtue, but when someone is honest with us, we cry and hate honesty. 
The final lesson was really therapeutic. Exercising terrific patience is lovely, but only in moderation. A lack of patience can be catastrophic. You could ultimately become numb and devastated. On the other hand, exercising it insufficiently leads to unpleasant blunders. 
I want to apologize to Emmanuel with the utmost sincerity. As I recall Jennifer glaring at me furiously, I'm delivering my apology in fits of laughter. It was rather humorous what took place in the pre-technical skills lesson. However, when Mr. Lomo positioned himself in front of Emmanuel, I just had a dark sense of humour. I think I shouldn't have laughed. Even though Emmanuel didn't think it humorous, the expression on his face was hilarious. Mr. Lomo was threatening to beat him with his cane. 
Learn everything you can. Don't rely solely on others to teach you. Teach yourself how to learn. There is a greater delight in exploring the world in your own way. If you look at it for a while, the world is lovely, but it becomes precious when you look for its gems. Just keep in mind that life is patently absurd. In a world devoid of purpose, we humans look for purpose. The beauty of the human experience is just that. Hunting for meaning where none exists. You're fortunate to still be alive. Live life while the party goes on. Write your own eulogy while you still have the chance to do so. After you pass away, you might not have that chance—unless you resurrect from the dead.
Now bury me alive as I die out loud. Do not bury me in a place of worship or at a religious service. I don't want to leave this world while mask-wearing men are speaking. And take pleasure in the pizza I ordered for you. Tomorrow may be your day, so eat, drink, and enjoy yourself. Play these tunes for me while you drop me into the earth: Sarah McLachlan's In the Arms of an Angel followed by Jack and Tim's The Lucky Ones.
If you had seven days to leave this earth, how would you spend the first six days?