Last updated on June 2nd, 2023 at 07:23 am
Have you read "Becoming a Steelman," my previous post? Before continuing, please read this post. It discusses a productive technique of arguing, which you'll find refreshing. If you already have, continue reading! In this post, I'll go over some vital blogging practices that I learned the hard way. 
I had a dismissive view of bloggers before I started blogging. To me, a blogger was just some random person on social media spreading sensational news, whether it was authentic or not.  Bloggers were unable to do anything productive. They never seem to have anything else to do. What value do they bring to society? Sensationalism? Have you ever thought of a blogger in this way, as I did? Not all bloggers, it seems, post news.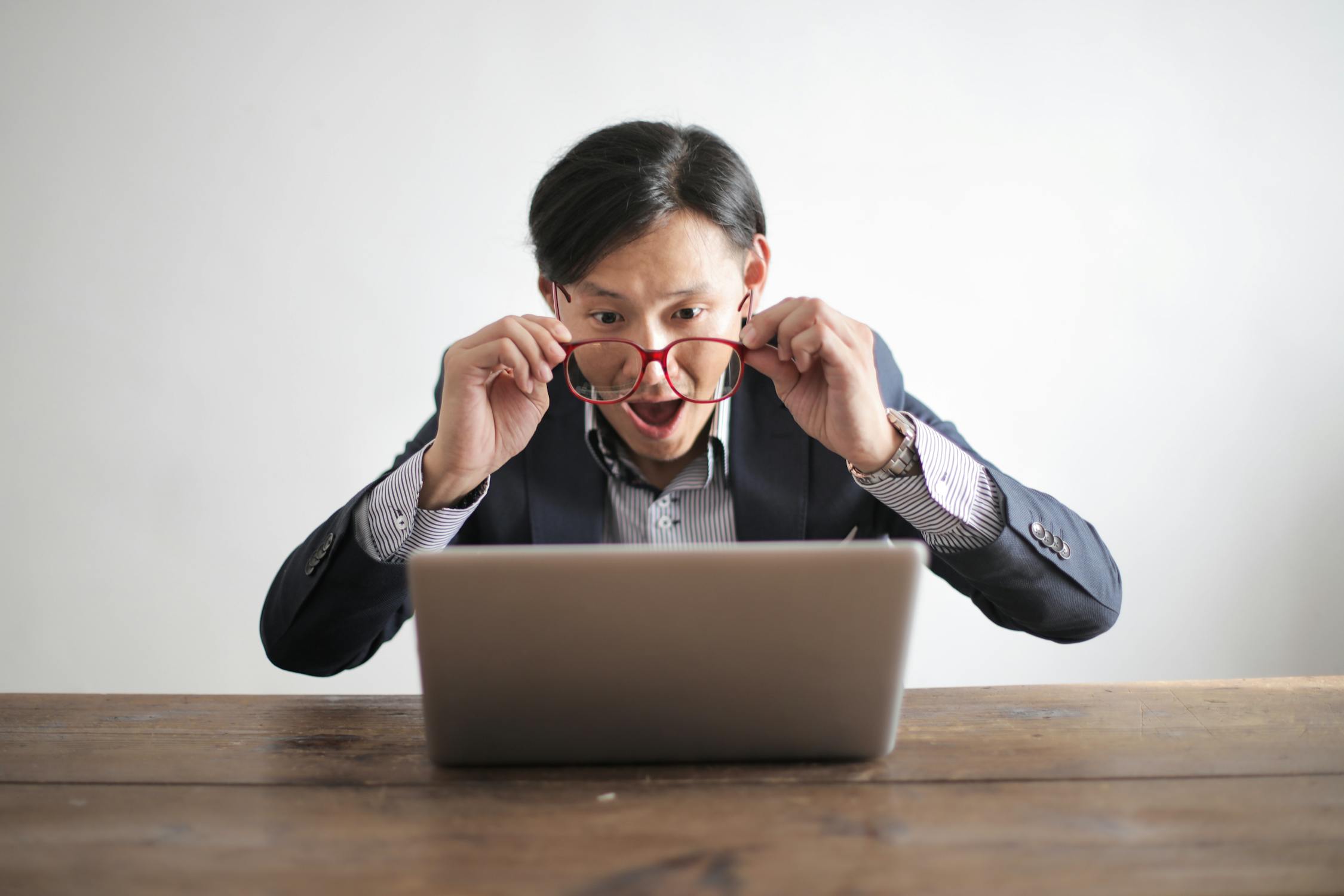 Blogging is a surprisingly broad enterprise
You'll find blogs about celebrity news, food recipes, fitness, sports, and even personal blogs like Peter's Box. So, who exactly is a blogger? A blogger is someone who writes for and maintains a blog. What about a "blog"? A blog is a website or a page of a larger website where an individual, group, or company regularly publishes information, opinions, and beliefs about any topic, usually in a conversational tone.
Toastmasters was the start of my blogging journey. Level 4 of my first path, Dynamic Leadership, had an elective project titled "Write a Compelling Blog." I skipped this project, like most Toastmasters, because I suspected it would be extremely challenging. Two years later, on my third path, Persuasive Influence, I decided to take the risk of launching this large elective project, Write a Compelling Blog. There were major forces that impacted my radical decision to start this project.
It started in Toastmasters
The first was an incentive.
Dr. Suzy Aku Puplampu, a Distinguished Toastmaster (DTM), had successfully completed this project on her path. If the CEO of Octane DC, a mother of three, could finish this despite her precious time, I reasoned, the project couldn't be that daunting. Dr. Suzy still maintains her blog at Suzy's blog.
The second reason for taking on this elective project was to push me to learn new things. What was the point of redoing elective projects from my first two paths, Dynamic Leadership and Visionary Communication? Why not try something different? After reading the requirements of "Write a Compelling Blog," I set out to create Peter's Box, my website. Peter's Box took around a month to set up. I started in June 2022 and published my first blog post, "Life is like a Rubik's Cube," on July 9, 2022. The requirements of the project are as follows:
Post a minimum of eight blog posts in one month. Your blog may be new or one you have already established. You must receive approval from the vice president education to blog on behalf of your club. Deliver a 2- to 3-minute speech at a club meeting about the impact of your blogging experience. You may choose to have your blog evaluated by members of the club.
I managed to publish eight times in one month and successfully delivered my project speech. I could have resigned after completing the project, but the new experience of having readers from all over the world was a thrilling discovery to explore. However, I wish I had known these things before starting my blog. That is, I wish I had known or done some of these things before publishing my first blog post.
On two occasions, I lost my progress. When this happened, I became terrified. My website was unavailable. Everything had been wiped clean. Even though I downloaded backup data regularly, I had no idea how to restore them. My backup plugin only allowed me to upload backup files no greater than 715 MB. I had to spend days searching YouTube for an answer. Fortunately, I discovered one and was able to restore my website. Because my backup file was no more than 715 MB, this was achievable. What I didn't realize at the time was that I could have restored my website from my host account (also known as the c panel or h panel) rather than utilizing a plugin.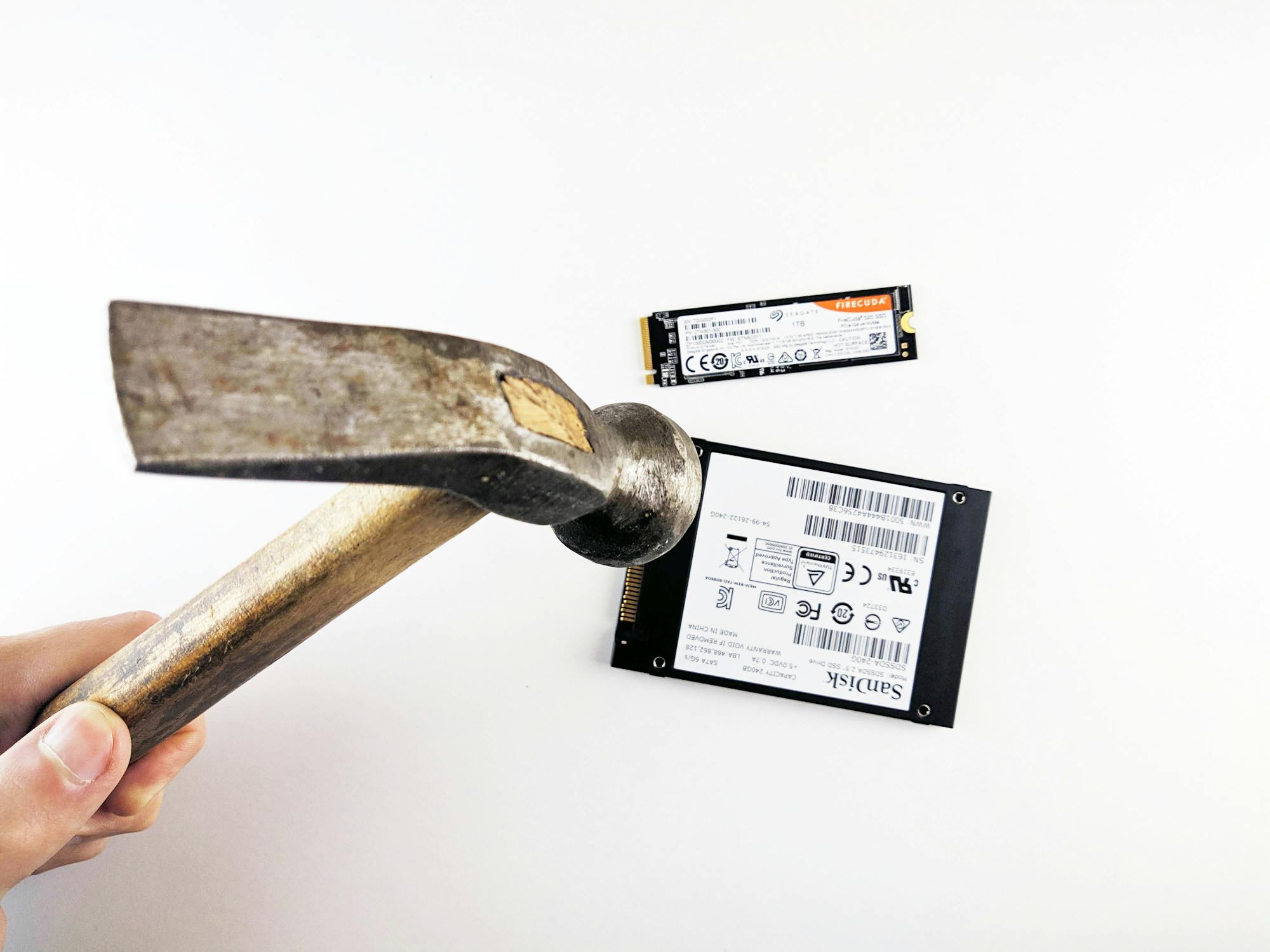 When I updated WordPress, I lost my website once more. I couldn't utilize the backup plugin to restore my website this time. My appetite had dissipated. I had no clue how to recover my website. But then I went back to YouTube and looked for "how to restore a website on Hostinger." I found one and followed the instructions to restore my website. I was overjoyed. I didn't even have to be concerned about backup files. Everything was addressed in the Hpanel of my hosting account. The website came back to life with a few clicks in the backup menu.
There is another form of backup that I did not consider. This had nothing to do with my website, but rather with my scripts. My posts are all written in a single Word document. When they are finished, I transfer them to my website's admin account and publish them. This post has been long overdue. I should have done so much sooner. However, due to some "save" errors with my Word document, I lost my almost-completed post. I was devastated since I had a habit of backing up my blog word document to Google Drive and an external hard drive. On this particular day, though, I was not so fortunate. My newly revised Word document had not yet been backed up.
Please save a copy of your Word documents containing draft posts and thank me later. Do this regularly, even if it's just adding a new sentence to the document. If you like to write in a book before transferring it to a computer, you can back it up by taking pictures of the pages you've written on. Alternatively, photocopy the pages. Back up! Back up! Back up!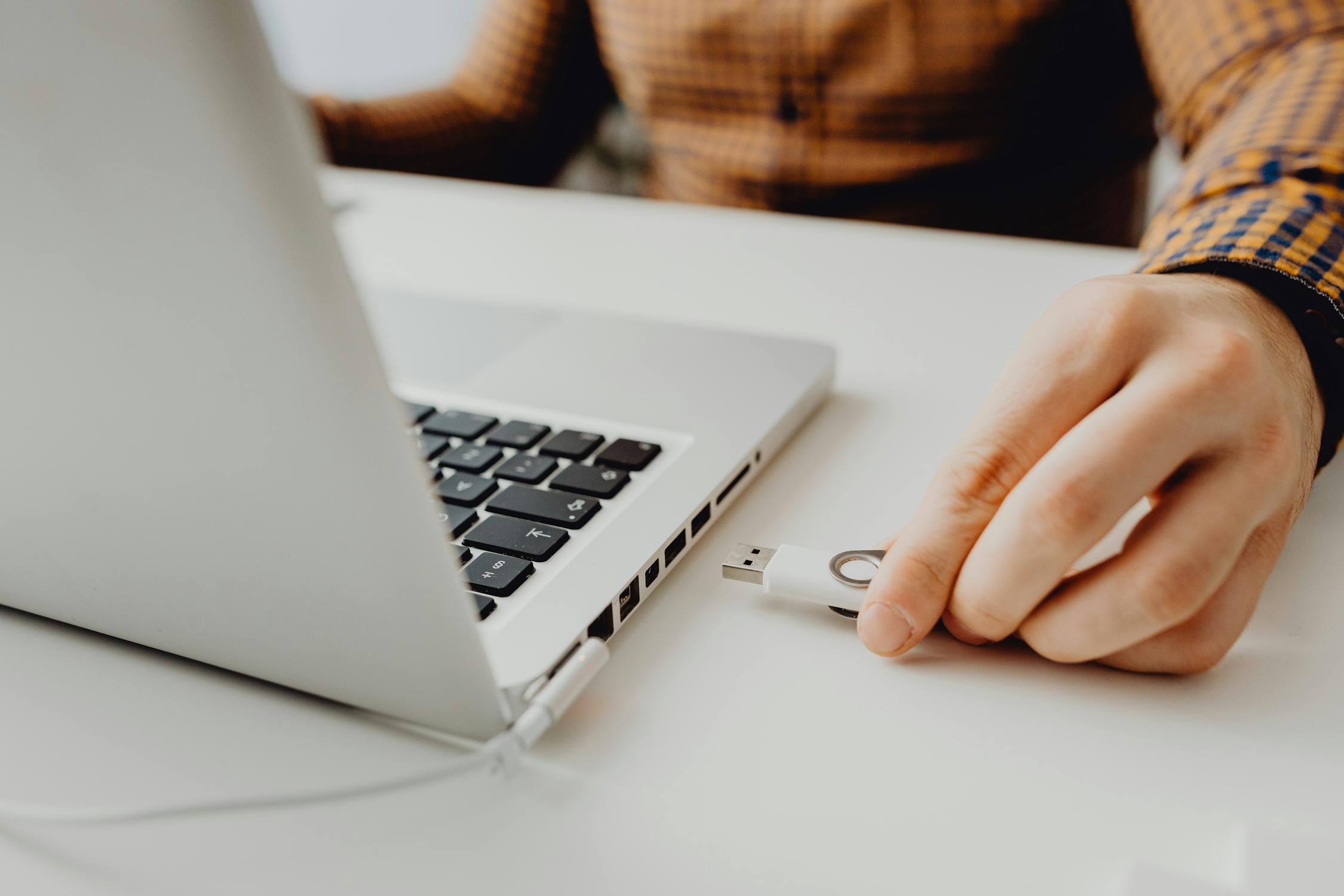 What if every sentence in this post contained grammatical errors? You're probably going to leave after the fifth phrase. A post riddled with grammatical errors is a fantastic way to drive readers away from your website. Make sure your blog content is grammatically correct. Fortunately, there are free grammar checker services available to help you. To sanitize my posts, I utilize QuillBot's grammar checker. I would occasionally use Grammarly's grammatical checker to go over the sanitized post. The usage of vocabulary is another part of language that you should consider. A visually appealing blog article also introduces new words to its viewers. Your readers will benefit from your enhanced vocabulary.
When establishing a blog, you must decide between free and premium hosting. There are currently over 1.13 billion websites in the world. Have you ever thought about where all of these websites are stored? The explanation is relatively simple. All websites are stored on a host. Another question. Where do the files emerge from when you download a pdf document or any other file from the internet so that you can save them? The files we download from a website are accessed in the website's hosting account.
Hosting is a web service that stores all of your website's data. Hosting and host are phrases that are used interchangeably. Your website's powerhouse is the host. It is equipped with the technology and software required to keep your website live and accessible at all times. Visitors will be unable to access your website if your hosting service is unavailable. When you sign up for a hosting service, you are renting space on the server offered by your host to store your website.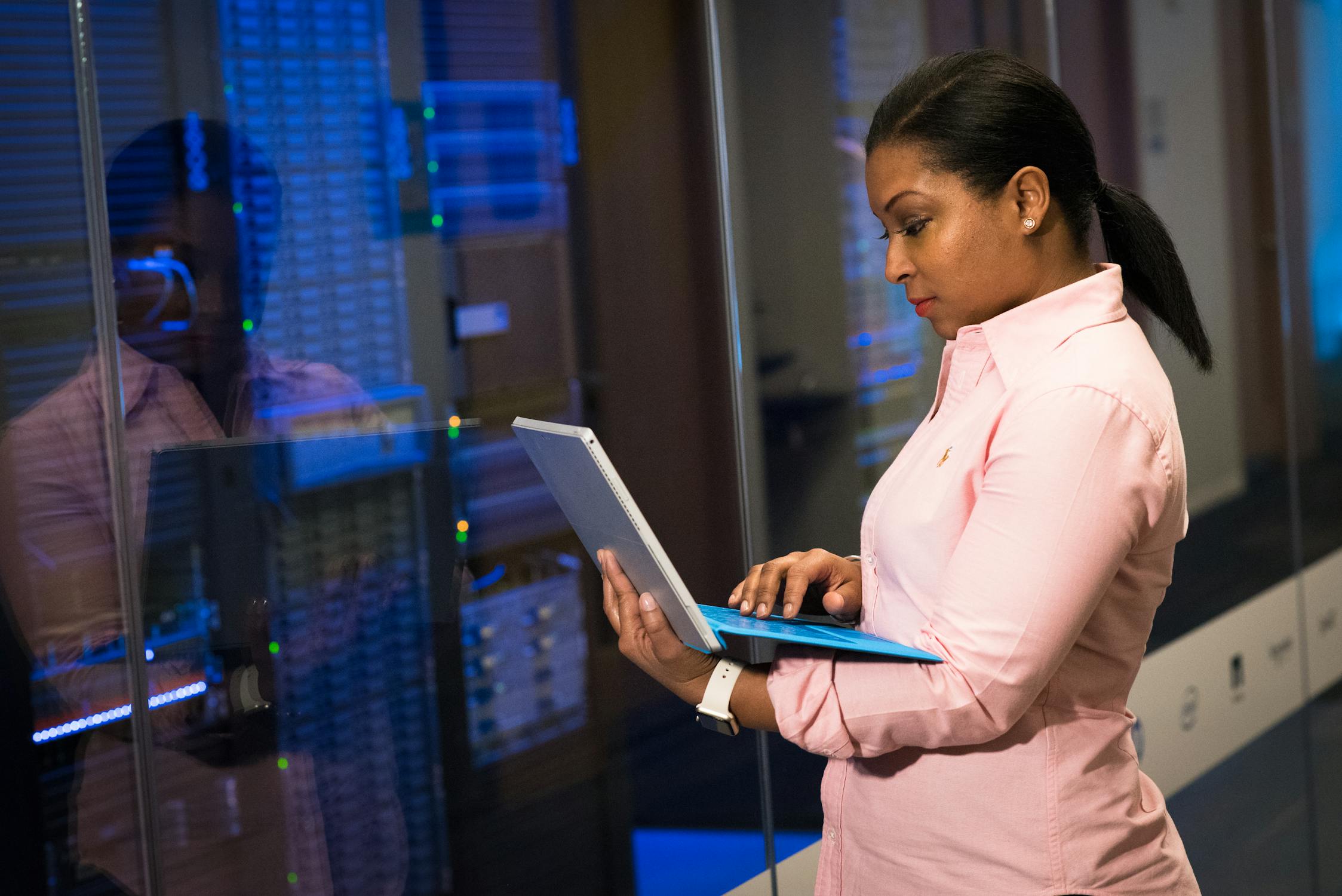 Free Versus Premium Hosting
When you pay for web hosting, this is referred to as "premium hosting." You are charged regularly to use premium hosting. This is significant since, when it comes to blogging, you have the option of using free hosting. The majority of blogs begin with free hosting only to discover that they would have preferred premium hosting.
You're using free hosting to publish your content on an already-built website. You did not build the website. You don't have to be concerned with web development or other technical details. The framework of your website's layout will be set by the free host, and you will have no control over it. Some free hosting platforms will provide you with a variety of themes to pick from. All you have to do is log in, write your post, and hit the publish button.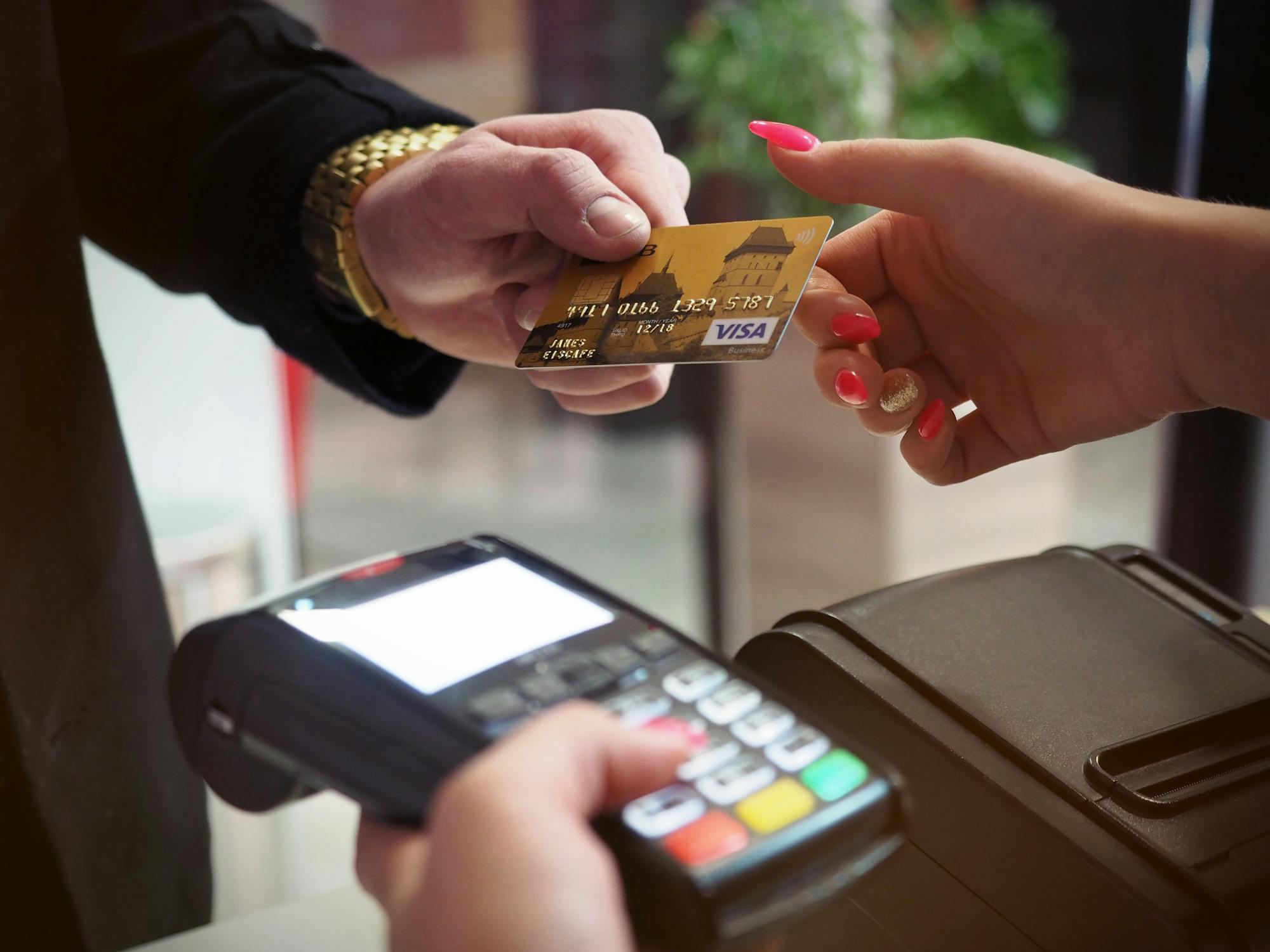 There is no cost for free hosting. However, you are constrained in many ways, particularly when it comes to modifying your website URL. If you utilize free hosting, the name of your free hosting provider will appear at the end of your website address. If you want to give your blog a professional appearance, this will not be good for your brand. Let's compare Dr. Suzy's two website addresses: suzydotblog.wordpress.com and suzypuplampu.com.
It is clear which website is attractive. The first, suzydotblog.wordpress.com, was hosted for free on WordPress.com, whereas suzypuplampu.com was hosted by a premium hosting provider. When you visit these two websites, the changes are immediately apparent.
Did you know that WordPress.com and WordPress.org are two very different platforms?
Some free hosting platforms are WordPress.com, Blogspot, Wix.com, Tumblr, Weebly, Joomla, Typepad, Ghost, and Squarespace.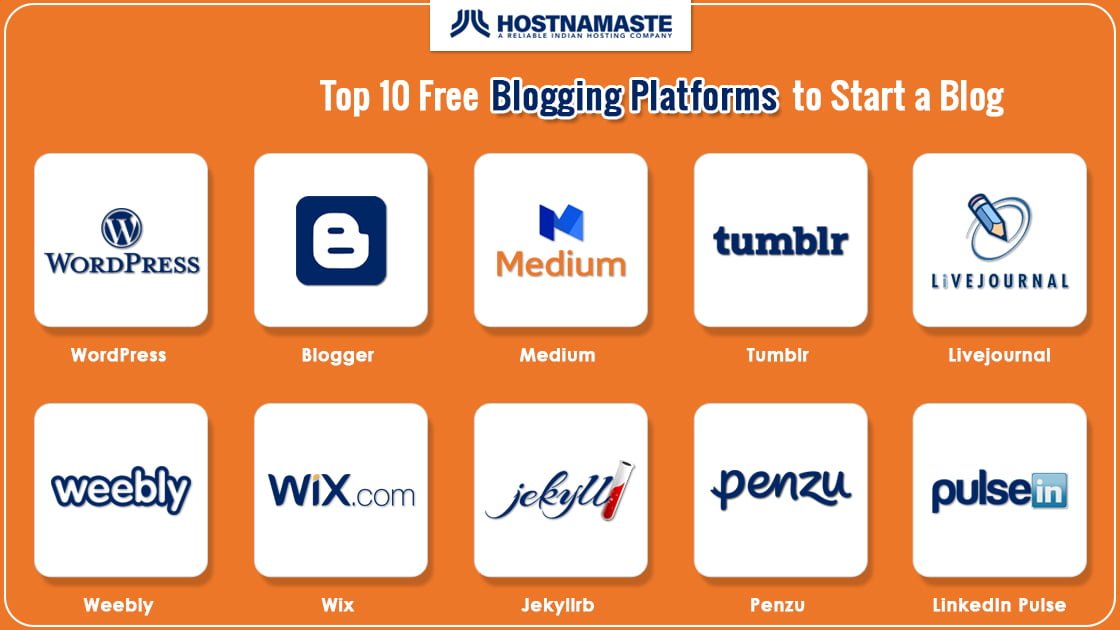 You have complete control over the appearance of your website when using a premium hosting platform, such as Peter's Box. Premium hosting entails purchasing a "place" on the internet from a hosting service provider to develop and design your website. Hostinger is my hosting service provider. You have two options for designing your website here. The options are as follows:
Designing with codes requires some understanding of web development coding. You will create the website using programming languages such as CSS, PHP, JavaScript, and others. You design every tiny area on your website.
Designing with Website builders and Themes
Even if you do not know any web programming languages, as I do, you could still design your website to your liking. You create it by applying a theme. A theme is a website template that provides elements such as font styles, colour palettes, headers and footers, backgrounds, and page layouts. These themes are customizable, which means you can modify the website using a website builder. There are hundreds of themes from which to choose. The Astra theme was used in designing Peter's box.
A website builder assists you in constructing your website. It is a builder, as the name implies. It provides you with all of the tools you need to construct your website without the need for you to write any code yourself. It gives the fundamental tools for shaping how your website looks and performs. The tools are simple to use. You only need to drag and drop them onto your screen. After that, you configure what you've dropped on your screen by choosing its position, size, color, font, commands, and so on.
WordPress is my website builder, and I utilize the Elementor website builder plugin within WordPress. Alternative website builders include Squarespace, Shopify, Wix (a friend of mine uses Wix for her NGO webiste), Weebly, Duda, Google Sites, Ucraft, Strikingly, Odoo, Weblium, Carrd, Jimdo, GoDaddy and, Webnode.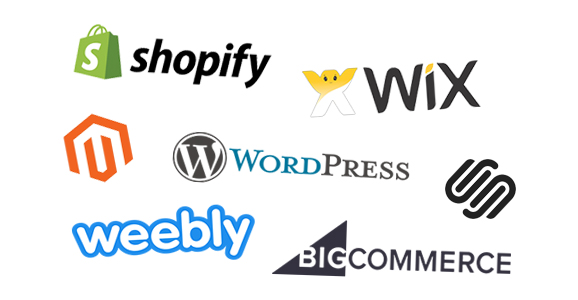 Investigate the various website builders available and select the one that best meets your needs. By far the most popular website builder is WordPress. WordPress includes page builder plugins that further ease the building process. I use Elementor, but there are other plugins available, such as Divi, SeedProd, Beaver Builder, and, Thrive Architect.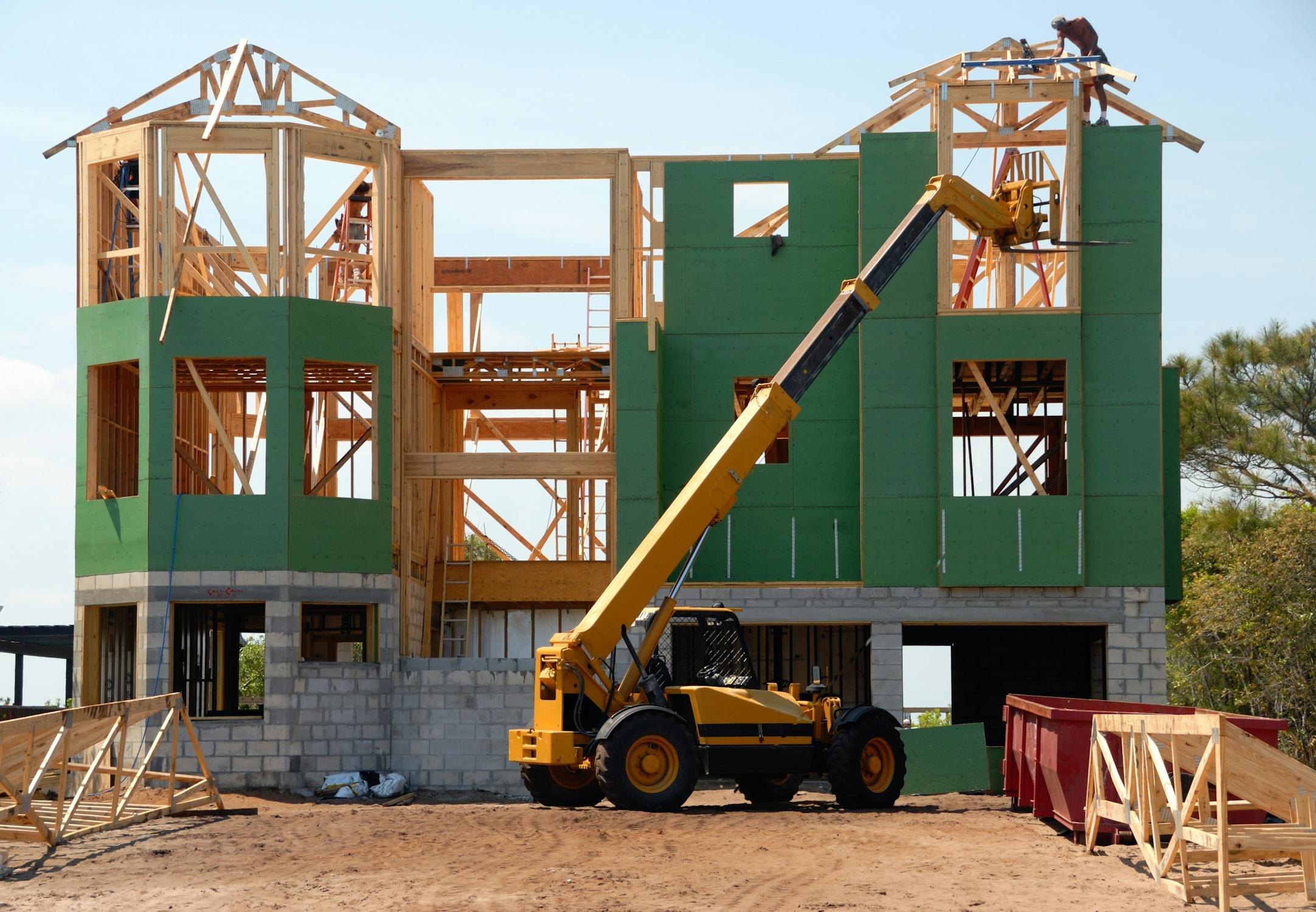 Let me use the construction of a house to illustrate hosts, website builders, and themes. A house is physically constructed on a plot of land. The interior of the house is decorated and furnished after the physical building is completed. The host is the land on which the actual structure of the house is built. The website builders are the artisans who built the physical framework of the house. The theme could be the interior decoration (chairs, tables, electrical fittings, etc.).
When you pay for the land, you get premium hosting. You then determine how the house's exterior and interior should be built. You have complete influence over the house's final appearance. When you opt not to build your own house and instead ask a generous friend to host you, you get free hosting. You move into your friend's fully furnished house. You can only make adjustments to the room that will be assigned to you. You have little say over how the rest of the house should look.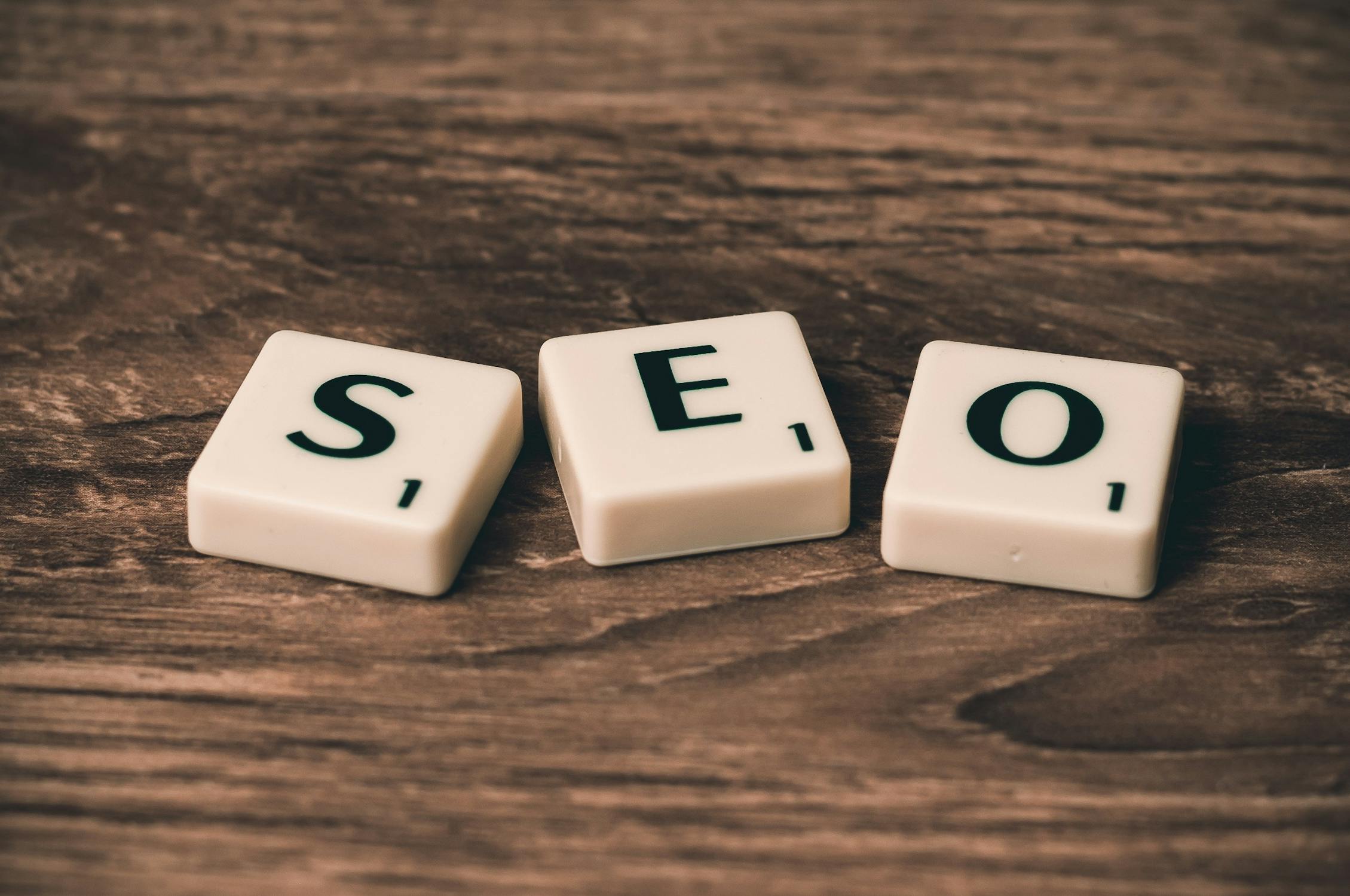 Search Engine Optimization (SEO)
I wish I had properly optimized my site before writing my first post. Optimizing your website is making it as efficient as possible. How did I realize my website wasn't completely optimized before publishing my first blog post? If you recall from our definition, the objective of a blog is to provide information about a specific topic. We may fairly presume that your blog site is operational once it can publish the material you feed it. Yet, because you are posting for an audience, your blog must reach them.
This is where optimization comes into play. Optimizing your website guarantees that it is easily accessible to both the general audience and search engines. SEO is an abbreviation for "search engine optimization." SEO is the process of increasing the quality and quantity of search engine traffic to a website or web page. This activity comprises some basic house rules that must be followed for your website to be optimized. SEO is typically regarded as a continuous activity rather than a one-time event. As a result, it is a skill that requires practice. The following are just a few of the things you should think about when optimizing your blog website.
There is a setting on your website that allows search engines to decline to display any links to your website. Users who search for your website will see no results if this setting is activated. Make sure this option is turned off (not ticked) so that search engines can index your website.
Picture and video sizes are known to affect how quickly your website loads. Although you can upload videos directly to your blog, it is preferable to integrate videos from other platforms such as YouTube, Vimeo, and so on. This ensures that the media on your website does not constitute the majority of its weight. Consider posting a 1 GB video on your website. When a user visits your website for the first time, it slows down how quickly it loads. Pictures take up space on your website as well. Images can be shown on your website by incorporating image links from other websites. But, if you create your images, you must be mindful of the image format you employ. You must understand when to utilize PNG and when to use JPG. The JPG image format has a smaller file size than PNG. Click here to learn more about image optimization.
When people search for anything on the internet, they always include one major keyword in their search. If the title of your blog post includes this term, your blog posts are more likely to appear in search results. There are websites that may help you find popular keywords and the number of times they have been entered into search engines, among other things. For keyword research, I use Semrush. Alternative websites that can be used include WordStream, KeywordTools.org, and MOZ.

Are you aware that search engines rank the titles of your blog posts? A "bad" blog title will land at the bottom of a search engine results page. That is something you do not want to happen. But blog titles are entirely up to you, and changing them may not be objective to your purpose. As a result, WordPress provides an alternate title that search engines will display. This title differs from the title of your blog. When visitors open your blog post, they will see your original blog title. When they use a search engine to find your post, the search engine will display your SEO title.
Consider the following example. For a variety of reasons, having a blog post titled "How to meditate" is not ideal for search engines. It's too brief and most likely lacks a keyword. It is also really popular. If someone else has the same title but better SEO-friendly blog content, your blog title will not be prioritized in search engines. You can still use the original title for your post. You must, however, construct an SEO title that will only appear in search engines like Google. This blog post's SEO title may be "How to Meditate: A New Way to Practice Mindfulness." When a user clicks on the link, your blog post will display your original blog post title, "How to meditate."
There is a plugin that will assist you in optimizing every part of your blog content. It is known as All In One SEO (AIOSEO). When you enable this plugin, it will scan your blog entries in real time and highlight the places that require optimization.
Internal and External linking
Make it a habit to refer to earlier blog posts in your current blog post. If you have a previous blog post that is related to something in your current blog post, include a link to it. This is known as internal linking. The intention is to redirect active traffic to your website. Internal linking is typically used at the beginning and end of my blog posts. External linking entails providing links to other websites that are relevant to a point raised in your blog post. A common example of external linking is providing a link to a source mentioned in your blog post. This is crucial since your post becomes rich with sources, ensuring that your visitors are not left struggling to find new information.
Subscriptions and Push Notifications
I regret not incorporating subscriptions and push notifications sooner. Did you know that roughly 70% of users who visit your blog for the first time will never return? This suggests that you will have fewer or no readers in the future. You can improve the number of people who read your blog by integrating email subscriptions. Subscribed readers will receive notifications when new posts are published.
Another effective approach to engaging readers is through push notifications. Push notifications are brief pop-up messages that are delivered to a user's device even if your website is not open. These normally show at the top of the screen in the notification panel on mobile phones. On a computer, they usually appear in the bottom-right corner. These function similarly to WhatsApp notifications on a PC, which appears in a little box in the bottom right corner of your screen. When you enable push notifications for your blog website, viewers will receive pop-up notifications whenever you make updates.
Contact forms are forms that are deployed on your website to allow visitors to contact you. This is not the same as the comment section on each of your blog posts. Visitors can send you direct messages using this contact form. Oh boy! I had no notion that the majority of spammers use this contact form to promote their services to you. The majority of the responses I received were spam. Going through over 2,000 messages and not finding a single authentic message from one of my visitors was upsetting. Almost every entry was created by computer bots that sold one or more services. Take these measures to keep spammers away from your contact forms.
I wish I had visited the WPbeginner website more often. If I had, I would have known all of the guidance I am now offering. The WPbeginner website is a useful resource dedicated to assisting WordPress rookies. The majority of the references in this post come from their website. Consider joining different Facebook blogging support forums. They are quite helpful. Any problems with your site can be posted there, and people will give possible solutions.
If you want to optimize your blog, I hope these recommendations are valuable. Please leave your website address in the comments so that people can enjoy what your blog has to offer. If you are yet to start your blog, I'm delighted you had the chance to read this. I hope it simplifies your setup. Then, after your website is up and running, please leave your website address in the comments section. Spending at least two months optimizing your blog website before writing your first blog article is worthwhile. 
For more details on optimization visit WPbeginner.